A WORLD OF INNOVATION
Thank you!
On behalf of the Host, Scientific and Executive Committees, we would like to thank all participants that made IMC15 an unforgettable moment. We hope to see you again in Ireland for IMC16.
If you wish to relive this year's best moments, have a look at the photo gallery!
Discover IMC15
PowerPoint Presentations
The PowerPoints that were authorized by their presenters to be shared on the IMC15 website are now available (click on the session number to access the PDF presentation). Please note, these are not accessible PDFs. If you would like a specific presentation coverted to be accessible please email: communications.inlb@ssss.gouv.qc.ca and indicate which specific one(s) you would like. This option and all PDFs will be available until December 15, 2015.
Subscribe to newsletter
International Mobility Conference, from July 6-9, 2015
Host Organizations
Institut Nazareth et Louis-Braille (INLB) and École d'optométrie (School of Optometry) of the Université de Montréal are proud to host IMC 15 in a safe, friendly and easy to navigate environment. Montréal is a unique city with a Euro-American flair where French, English and over 80 languages are spoken.
Institut Nazareth et Louis-Braille (INLB)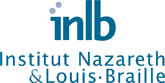 , with its 150-year history, is the leading rehabilitation agency i

n Québec, exclusively specialized in vision impairments. It is one of the six founding institutions of the Centre for Interdisciplinary Research in Rehabilitation of Greater Montréal (CRIR), the largest rehabilitation research center in Canada.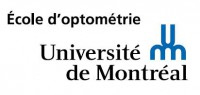 École d'optométrie (School of Optometry) of the Université de Montréal offers graduate training program in Orientation and Mobility and in Vision Rehabilitation Therapy. It is the only university program of that kind in Canada.
In collaboration with

CNIB is a registered charity, passionately providing community-based support, knowledge and a national voice to ensure blind and partially sighted Canadians have the confidence, skills and opportunities to fully participate in life. The wide range of programs and services offered by CNIB empower Canadians living with vision loss to live independently and achieve their full potential.

MIRA Foundation work consists in helping individuals with one or many disabilities to adapt to life with these disabilities. It concentrates its efforts on improving the functional abilities of individuals, in particular in regard to mobility and orientation, so that they can get around freely in their living environment.
Media Partner

Accessible Media Inc. (AMI) is a not-for-profit multimedia organization operating three broadcast services, AMI-tv and AMI-audio in English and AMI-télé in French. AMI's mission is to make accessible media for all Canadians.